Millionaire Singles in Cape Carteret
We are the fastest growing Millionaire singles site on the net. Look to your right and Find singles in Cape Carteret to meet, date, or just enjoy lunch with.
Dating here is easy fun, and best of all Free to join! We pride in stopping scammers, frauders and have 24/7 customer support to answer all your questions.
Search Other Cities North Carolina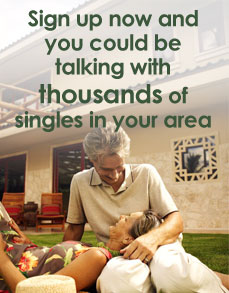 Join for free!
Join for free and search through thousands of profiles
Joining only takes a minute. Joining our community will allow us to better match you with other members.
Find a member
Search by username

Age 60 From Cape Carteret, North Carolina Online - 2 weeks ago
Woman Seeking Man (301 Miles Away)
A chameleon of sort I find equal joy sitting on a river bank as I do on an 80 foot or larger yacht. I enjoy fine dining but also love to prepare a wonderful meal at home sometimes. I appreciate going to formal affairs almost as much as I delight in...
Age 45 From Cape Carteret, North Carolina Online - 2 weeks ago
Man Seeking Woman (301 Miles Away)
I am open-minded, intellectual, funny, sarcastic, cynical, contemplative, rational, a bit warped and creative. I am an upfront real person, never a fake, and always honest (honestly is a big deal to me, why not be honest, I have nothing to hide...

Age 47 From Cape Carteret, North Carolina Online - 2 weeks ago
Woman Seeking Man (301 Miles Away)

Age 29 From Swansboro, North Carolina Online - 2 weeks ago
Man Seeking Woman (301 Miles Away)

Age 42 From Swansboro, North Carolina Online - 2 weeks ago
Woman Seeking Man (301 Miles Away)

Age 39 From Swansboro, North Carolina Online - 2 weeks ago
Woman Seeking Man (301 Miles Away)

Age 24 From Swansboro, North Carolina Online - 2 weeks ago
Man Seeking Woman (301 Miles Away)

Age 61 From Swansboro, North Carolina Online - 2 weeks ago
Woman Seeking Man (301 Miles Away)

Age 48 From Swansboro, North Carolina Online - 2 weeks ago
Man Seeking Woman (301 Miles Away)
Age 44 From Emerald Isle, North Carolina Online - 2 weeks ago
Woman Seeking Man (303 Miles Away)